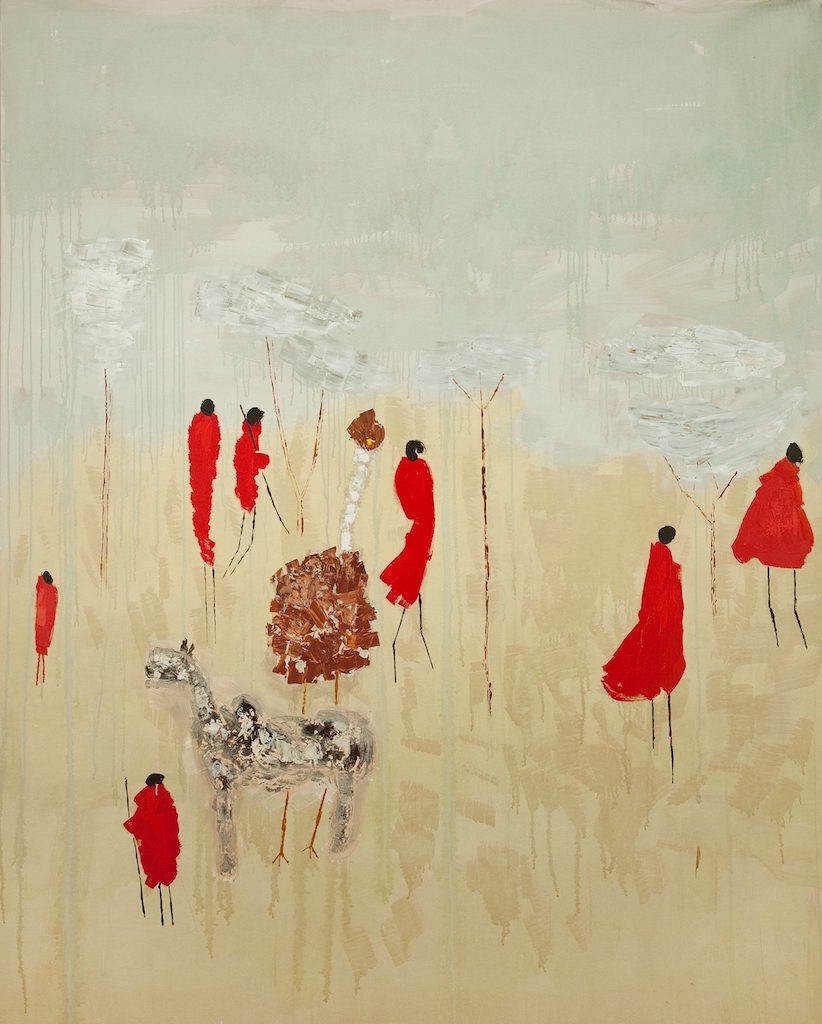 "All works of art are commissioned in the sense that no artist can create one by a simple act of will but must wait until what he believes to be a good idea for a work comes to him. "
W. H. Auden, British-American poet
Commissioning art is the process of hiring an artist to create an artwork, based on the client's request. Most artists with a public presence are asked if they offer such services. After all, painting the ideas in the artist's head is the same as what a client wants, right? This is often not the case! Abstract contemporary artist Jim Klein explores his experience with commissioned work and why not every artist (or subject) is a good fit for this creative service.
Have people approached you about commissions for your work?
Jim: I've had quite a few people ask me about paintings on commission, and I am very honest with the prospective client. I tell them:  "Here's what happens: I complete a painting based on what you tell me but through the lens of what I see. You probably won't like it, you probably won't connect with it, and then I'll sell it to someone else." In my experience no one has bought a contemporary or abstract commission. Art – especially abstract art- is very subjective and personal.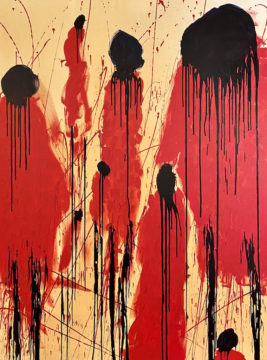 When I opened the J Klein Gallery years ago, a very nice couple came in to visit. After viewing my work, they expressed that they were interested in a large project of commissioned work: a 100-inch x 80-inch canvas based on a painting I had previously done. With their directive, I went to my paints… It was a lot of work.
Despite my best efforts, the commission didn't work out. I had completed a series of six large paintings but, in the end, none of the finished paintings connected with the clients. 
The bright side to all this? This "failed" commission project became my very popular Africa series. I'm so grateful for the couple who commissioned me because I never would have attempted to paint on such large canvases or broached such an unfamiliar subject. It's good to just try projects outside of your comfort zone. 
Thus, in my experience, these kinds of commissions don't end up working out.
…Unless it's cows.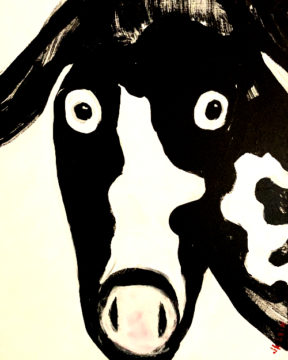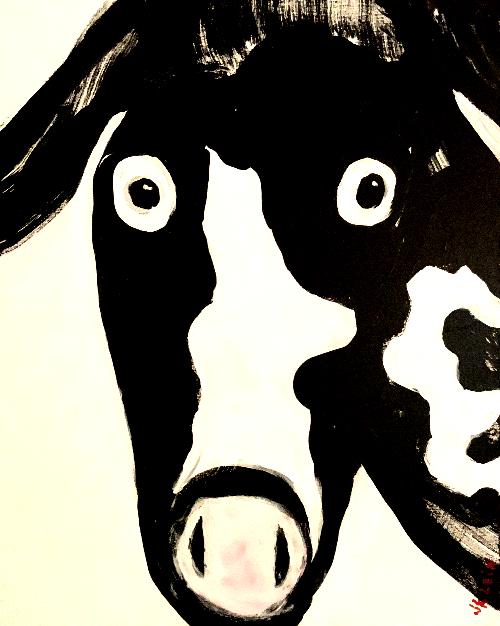 What about "the cows"?
Jim: I have been commissioned several times to paint cows and have a 100% success rate with the client purchasing the finished work. They are very popular with people. One reason for their popularity I think is because they have eyes. Viewers can identify with the cows' faces.  
I have a deep, conscious connection to these animals. My entire life, I have grown up around and studied cows. From watching my dad milk the dairy cow or checking for sick cattle in the corral, I am intimately familiar with these animals. I really know the eyes of a cow; they're large, fascinating, and draw you in. And I think that's what makes my cow paintings so unique. Many artists paint cows, but not many of them have had the experiences I have. In fact, my cow streak is so unbroken, that if a subject other than a cow is commissioned I'll say, "It's not a cow, so I don't think they'll buy it."
Will you continue to accept non-cow commissions?
Jim: I haven't given up yet. I'd like to complete another large painting like those in the Africa series. Who knows, I might just get inspiration and see what happens!