DAN OSTERMILLER
Dan Ostermiller is America's premier wildlife sculptor. Sculpting for more than 3 decades, he is nationally recognized for his thorough knowledge and interpretation of anatomy and form.
Working in bronze, Dan creates hand held pieces as well as large outdoor installations. His works portray each subject's beauty and elegance but also exude character, personality, and charm.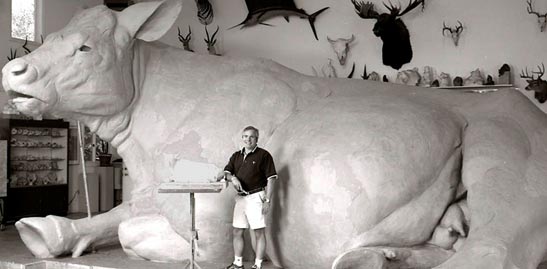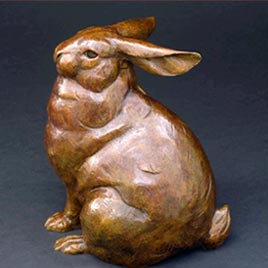 "Ostermiller's sculpture captures strength, beauty, charm and emotion."
AMERICA'S PREMIER WILDLIFE SCULPTOR
Dan Ostermiller grew up in Cheyenne, Wyoming, where his father was a renowned taxidermist. Working with his dad instilled a fascination and love of wildlife and anatomy in Dan as a young boy and allowed him to master the intricate details of form and movement in his subjects. His works are recognized not only for their realistic rendering, but also for the spirit and emotion of each piece.
Dan works out of his studio in Loveland, Colorado. He has been exhibited at the National Museum of Wildlife Art, the Wyoming State Capitol, Grand Teton National Park, the Denver Art Museum, and in Kirkland, Washington, Kansas City and Indianapolis. He served as President and was named a fellow of the National Sculpture Society. He is also a fellow at the Society of Animal Artists.