Voted "The Best of the City," in Modern Luxury's Top 5 Art Galleries in Scottsdale AZ 2016. This welcoming, yet innovative Scottsdale Gallery, showcases energetic and contemporary artwork from 3 family artists.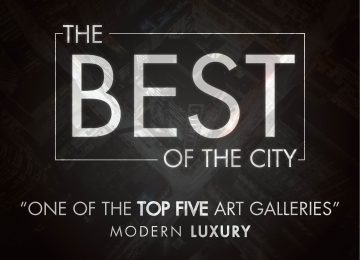 Located in the very heart of the Scottsdale Art District, the J Klein Gallery has an Online Gallery that has extended its ability to assist art enthusiasts in discovering the contemporary art that they love, regardless of where they live.
Find the very art that you love!
BROWSE ART FOR SALE BY PRICE