JIM KLEIN
Resilient, visionary, and innovator are just a few words that help describe Jim Klein.  A Colorado painter, specializing in bold and bright acrylic pieces that impart abstract studies in nature, agriculture, music, and form, Klein is a fan of Matisse and Van Gogh.  His broad brushstrokes capture light and color and evoke a warm and familiar response in a fresh, modern way.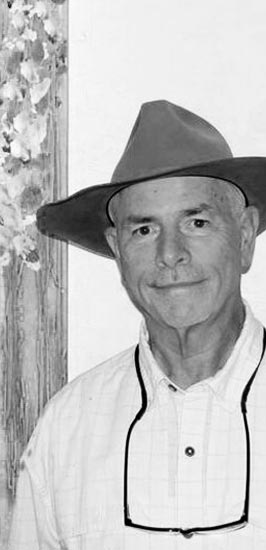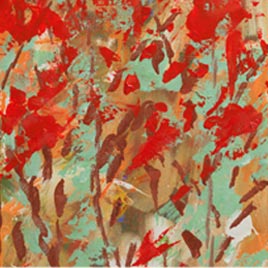 "I enjoy connecting with people and hope that my original paintings provide another avenue for connection and inspiration."  — Jim
Jim Klein was lucky enough to find visual art and music at an early age.  Both fostered his creativity, broadened his experience of the world, and taught him to say yes to things he feels passionate about even when others are saying no.  As a natural entrepreneur, the lessons he learned from the arts have helped him in business and in life by giving him the courage to go after the undiscovered.
He began his painting career in earnest at the age of 63 after many successful years as an entrepreneur in the agri-business sector. Inspired by a dying friend who asked Jim to send him a drawing each week, Jim's work quickly evolved from simple sketches to colorful works that reflect his love of nature, music, and life.
A central theme in Jim's life has been giving back to his community, colleagues, and friends. Jim hopes his works connects viewers with their inner selves, linking to who they are and what they feel deep inside.
Jim works in a bright studio outside of Kersey, Colorado. He is often joined by his grandchildren, who have their own creative spaces, and his dog, Shadow. His works are on display at many venues around the country.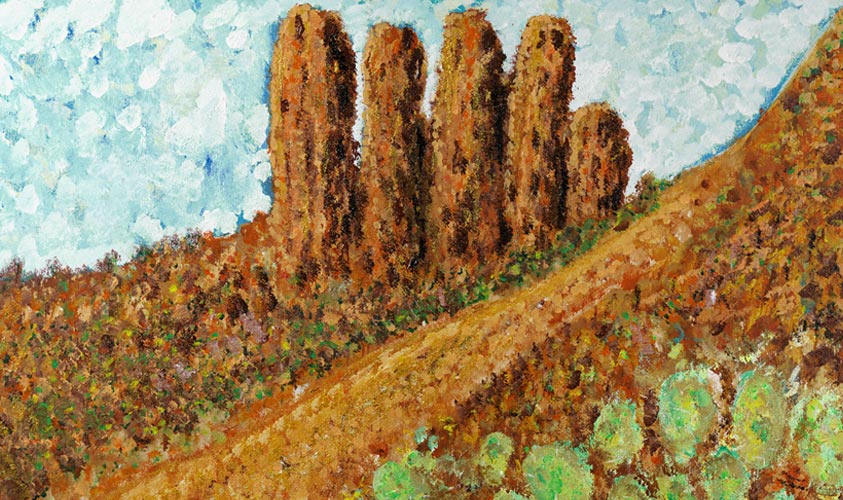 "Jim, "Husband's Trail" has made it safely to Brisbane, Australia and is taking pride of place in my office. It is so beautiful. A constant reminder of my time in the US – the magnificent natural beauty and wonderful people!. Thank you Jim for making this memory last a lifetime."
— Rach from Brisbane, Australia
SERIES
1) Primitive Graphic Marker Series launched Jim's commitment to being an artist. The majority of these originals have been sold, but prints are available. (Sax, Textile Cow)
2) The Flowers Series was the vestibule into painting. (Blue Pansies, Flower Patch)
3) Contemporary Interpretive Abstract Series was Jim's breakthrough series! Because it allows the viewer to interpret through their own lens, these paintings are his most popular amongst fans thus far. (The White Out, The Unknown, Ballroom Dancers, Samurai, Horse, Gatherers, Joggers)
4) The Nature Series was an inevitable trajectory given Jim's deep past in agriculture. (Husband's Trail, 13 Trees)
5) The newest Series, Contemporary Abstract, is receiving much praise and will continue to be Jim's freshest expression! (Drip Drop, Intuit)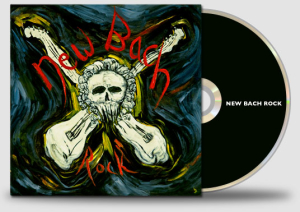 Jim also Executive Produced "New Bach Rock", the music of Bach, Beethoven, Chopin, Vivaldi, Grieg, Pachebel, and Debussy arranged for up to eight electric guitars. See more here.