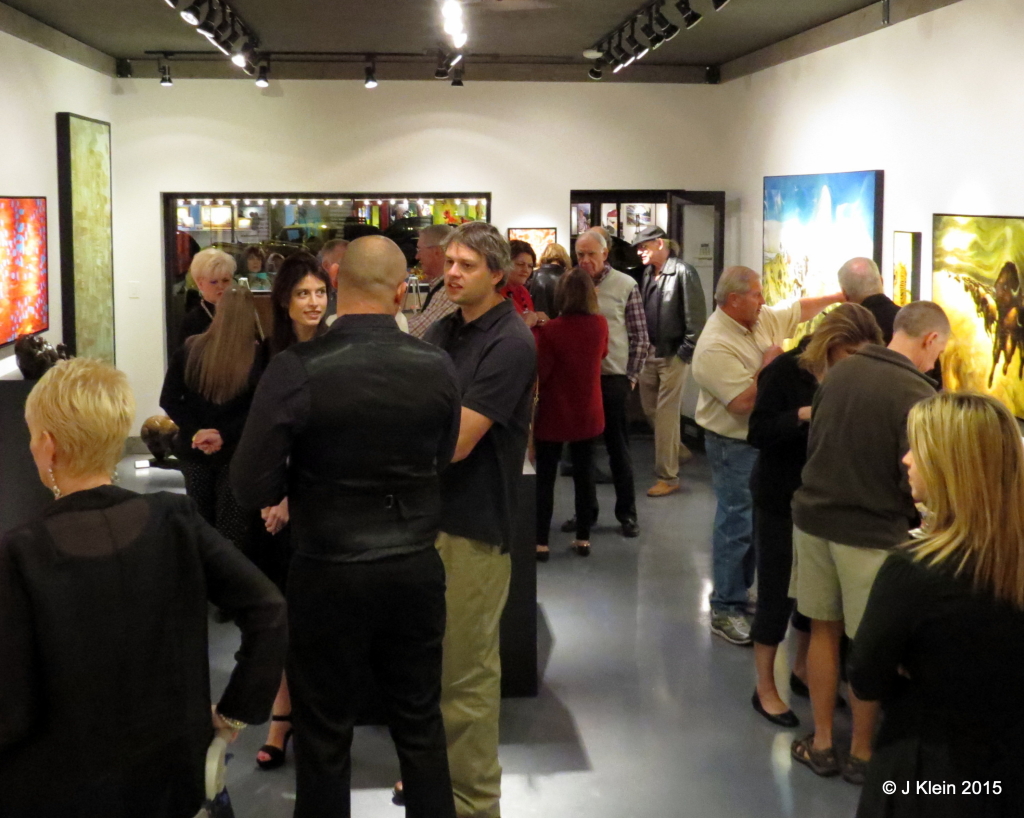 We are thrilled and delighted that so many gracious, welcoming people joined us for our Opening Reception on Thursday, November 12. Just as each piece of artwork on display represents an idea coming to fruition, this gallery represents a long held desire to share our artistic expression with the Scottsdale community and beyond.
Safe to say, a grand time was had by all. We wish to convey our deep appreciation to the many people who made our opening a roaring success. We are overwhelmed, amazed, and humbled by the number of folks who attended – some who traveled great distances to be here.
As the only new gallery on Main Street, we plan to contribute to the Old Town art district for years to come and look forward to a bright future in appreciation of art!