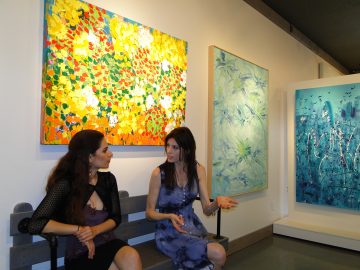 The Spirit of Art at J Klein Gallery can be found in the heart of the historically celebrated Scottsdale Art District. Located on "America's Original Artwalk," this area boasts a captivating self-guided tour through the Scottsdale Art Galleries, showcasing thousands of artists and drawing art-lovers in from all over the world.
Voted "The Best of the City," in Modern Luxury's Top 5 Art Galleries in 2016, this welcoming yet innovative Scottsdale Gallery showcases energetic and contemporary artwork featuring 3 family artists: Jim Klein, Jeffrey Berryman and internationally acclaimed bronze sculptor, Dan Ostermiller.
The bright contemporary showroom of J Klein Gallery reawakens the senses, reminding us all of the artist residing within. The positive vibrations transcend a message to every viewer, the uniqueness of each interpretation only they can understand.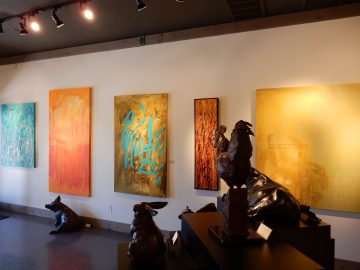 The J Klein Gallery Team is delighted to help you discover the contemporary art that you love, regardless of where you live. Our Online Gallery offers the ability to view and purchase more works of art at any time!
To visit the Online Gallery, click here.