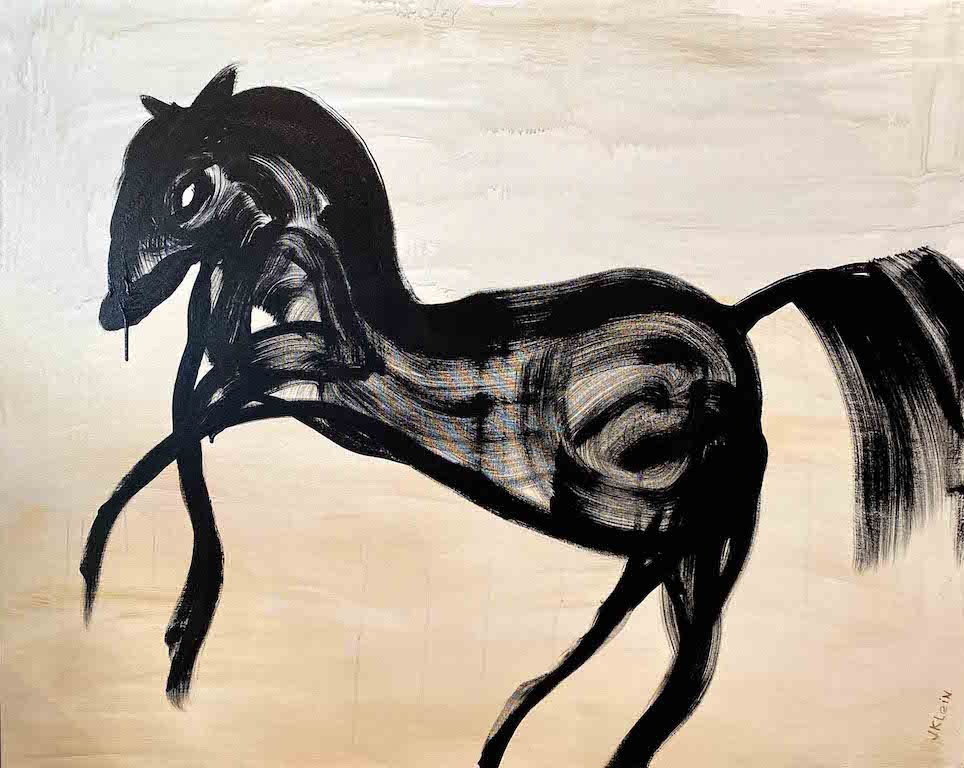 Since 1955, the Annual Scottsdale Arabian Horse Show has set the pace in the Arabian horse world. It was a first class event from the very first day.
The show has grown from 50 horses to nearly 2400 horses bringing top owners, trainers and breeders from around the world. A win at Scottsdale can mean big money in the breeding barns.
On the heels of this magnificent show, Jim Klein found time to discuss one of his recent abstract paintings, appropriately titled King.
What inspired you to paint King?
Jim: One day during the weekend of the Scottsdale Arabian Horse Show, I pulled a blank canvas out onto the sidewalk outside the Art Factory.
As long-time readers may recall, I enjoy painting outside. It gives me the opportunity to interact with folks as they visit the Art District and gain valuable feedback from passersby as I work.
The Arabian Horse Show seemed to bring in a different crowd on the street that weekend. Horse folks mixed with the usual tourists, appreciating the Arizona sunshine and all Main Street has to offer.
As I began to paint, a lady and her son visiting from North Carolina joined me on the sidewalk. We had a very nice chat and in our conversation about what I should make, she was very confident that I should paint a horse. But, she reasoned, not just any horse; it had to be an Arabian.
For those who don't know, these horses are among the oldest breeds in the world with archaeological evidence of horses in the Middle East that resemble modern Arabians dating back 4,500 years. Throughout history, Arabian horses have spread around the world by both war and trade, used to improve other breeds by adding speed, refinement, endurance, and strong bone. Very noble, impressive horses.
This wonderful lady excitedly explained to me, "There's royalty from the Middle East and people from all over the world here this weekend! If they see your painting, they'll love it."
How did you bring King to life?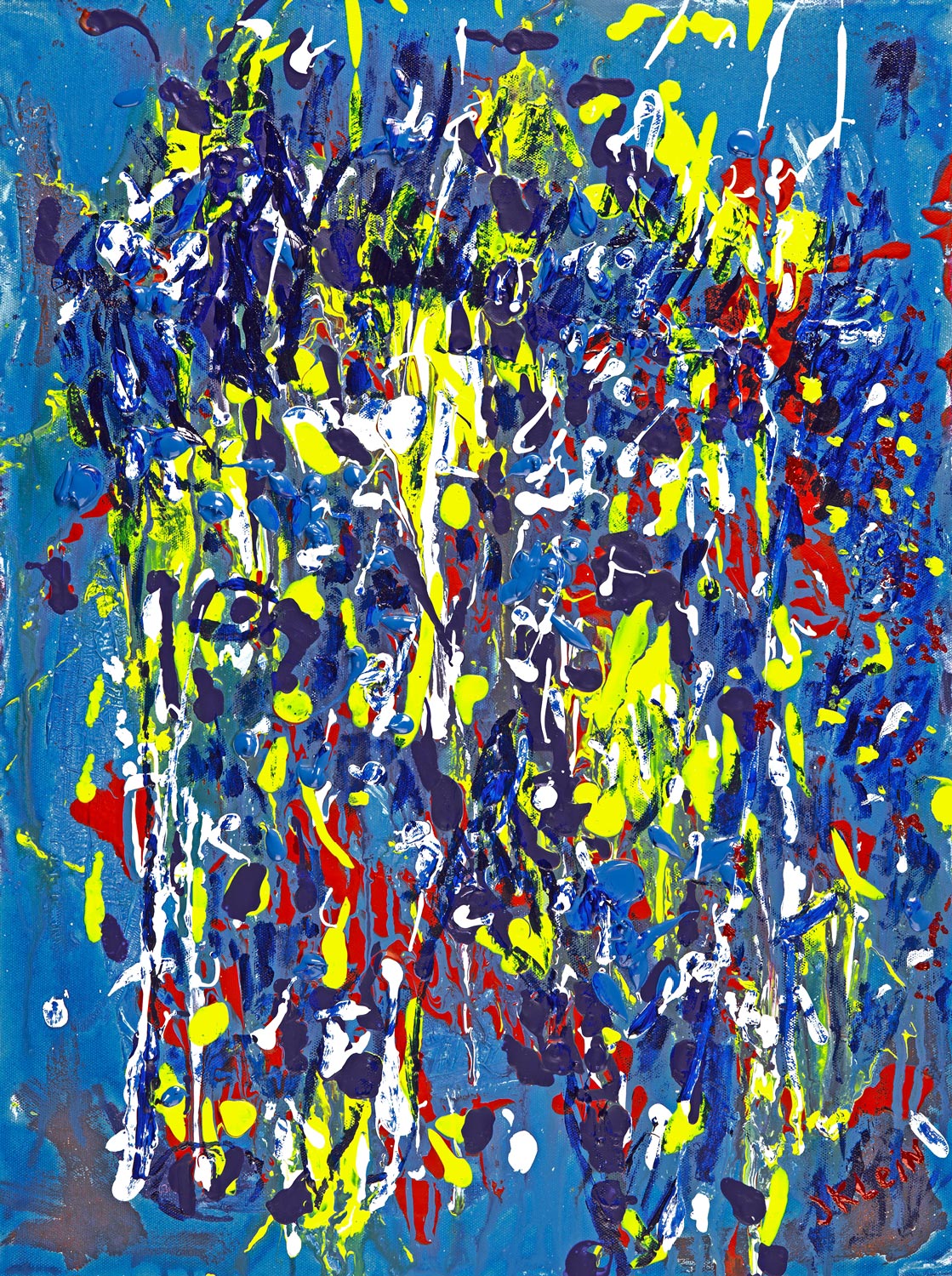 Jim: Well, painting horses has never been an intentional goal for me (aside from the rare occasion), but I decided it could be a good time.
After completing the wash, I paused to study the canvas. The warm cream and tan background felt like a desert.
To prepare for painting a horse, I had to have someone hold up a reference image for me. While I did grow up on a farm, I'm much more familiar with the shape of cows than of horses. That's when I realized a sizable crowd had gathered around. Folks surrounded myself and the canvas, watching intently.
The art felt spontaneous and instinctive. The wide brush I had chosen took over and I felt like I was part of the crowd, watching the painting happen in real-time. A few, determined brush strokes later, there he was. King had appeared on the canvas. My crowd seemed pleased, and I received a lot of very nice feedback.
King is available on the Online Gallery! Click here to view.
To return to the Newsletter click HERE…